How to Clean Leather Car Seats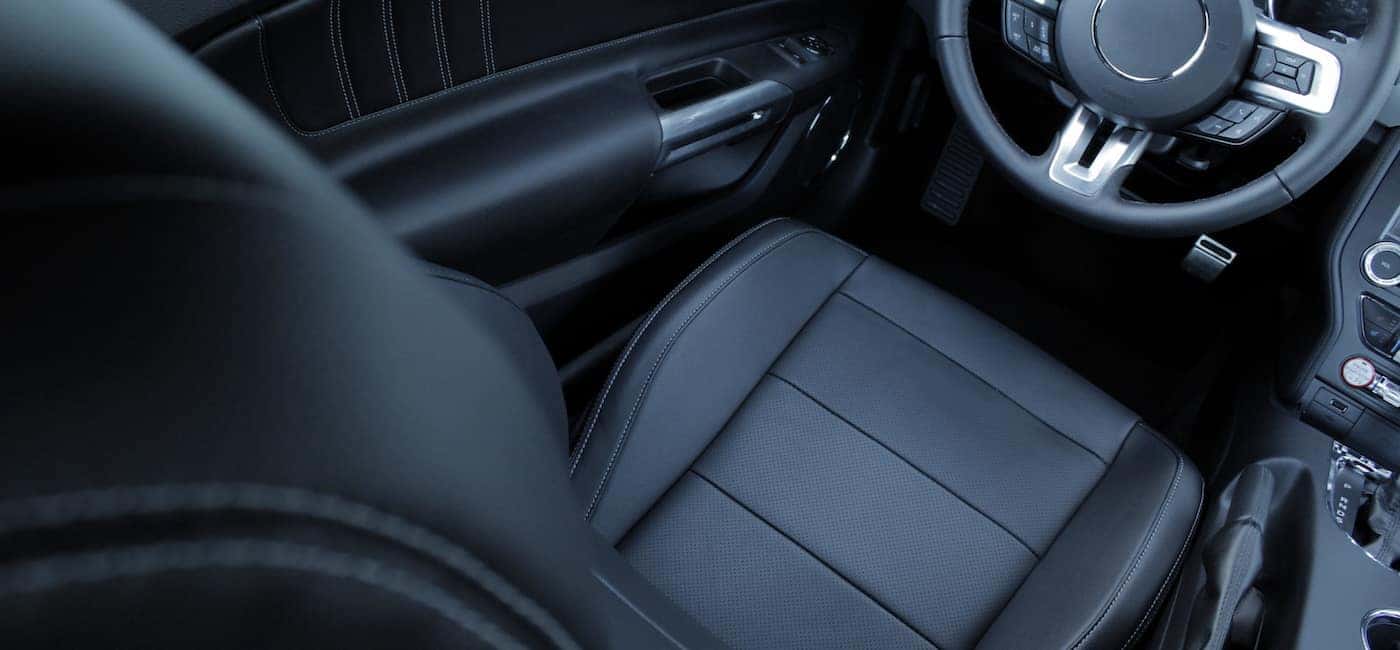 Are you more of a do-it-yourselfer when it comes to caring for your vehicle, or are you just looking to save a little money on auto service near Doral? If so, cleaning the car seats in your pre-owned vehicle is easier than you might think. Below, you'll find our handy step-by-step guide that gives you all the information you need to learn how to clean leather car seats like a pro!
Cleaning Leather Seats: Items You'll Need & Steps to Follow
First, check your owner's manual for information about how to clean car seats in your vehicle, and the types of cleaning products you shouldn't use. Then, gather the following items:
Leather cleaner (you can also use saddle soap or a mild leather soap) OR 1 part white vinegar/2 parts linseed oil solution
Clean microfiber towels
Interior brush (Make sure the brush has soft bristles; you don't want a stiff carpet brush or something similar.)
Now you're ready to start cleaning your car seats:
Start by carefully vacuuming the seats to remove dust, crumbs, and dirt. Avoid scratching the leather to the best of your ability. Switch to the smaller vacuum attachments to get into hard-to-reach spaces.
Spray the leather cleaner onto a fresh microfiber towel, then wipe the solution onto the seats to remove surface-level oils.
Then, spray the cleaner onto the seats and use the brush to scrub the seats. Scrub gently! If you have perforated leather seats, avoid spraying directly onto the material. Instead, spray onto the brush and gently scrub the leather.
Finally, use a clean and dry microfiber towel to wipe the seats down.
Conditioning Leather Seats: The How-Tos
Conditioning your leather car seats may feel like extra work, but doing so can help prevent dryness and cracking. Follow these steps to keep your car's leather looking and feeling soft for longer:
Steer clear of products with ingredients like petroleum distillates, waxes, and silicones. Choose a conditioner with natural ingredients only.
Apply a small amount of conditioner to a microfiber cloth.
Then, carefully work the conditioner gently into the leather using circular motions.
Give the conditioner about an hour to soak into the leather.
While the conditioner is soaking, keep the seats out of the sunlight. You don't want the conditioner to dry too quickly.
After the conditioner has dried, use a microfiber cloth to buff the seats.
More Leather Care Tips
Keep the following tips in mind when cleaning and conditioning your leather car seats:
Prevent damage to your leather seats by keeping a microfiber cloth handy, so you can quickly clean spills and dust.
If you can, store your vehicle in the garage as much as possible. Exposure to direct sunlight can cause leather upholstery to fade, crack, and dry out.
Get More Car Care Tips from Bolufe Auto Sales!
Bolufe Auto Sales is your source for service tips for vehicles of any make or model! If you have additional questions about how to care for leather seats and keeping them looking their best, contact us or visit us near Kendall. Shopping for a used vehicle with leather seats? Browse our current pre-owned vehicle specials for offers on a high-quality used car for sale in Miami! You can even discover your next luxury ride when you learn the difference between Mercedes Benz C-Class and E-Class with our auto experts! Ready for your next DIY car care task? Learn how to wash a car like a pro or how to keep up with Hyundai maintenance today!
More From Bolufe Auto Sales
More from Bolufe Auto Sales
If you expect to run up lots of miles on your pickup truck between job sites in Doral and Kendall, you'll need to consider fuel efficiency just as much as power. Doral truck drivers know that the Toyota Tacoma delivers up to an estimated 20/23 city/highway miles per gallon and 278 max horsepower. Depending…

The Toyota Corolla mpg reaches a maximum of 53 mpg city and 52 mpg highway with the Hybrid LE trim — but you can also expect great numbers with the gasoline versions. Consistently ranked near the top of its class for fuel economy, the Corolla is the go-to sedan for Doral drivers who need a…

Whether you're considering a Chevy Cruze vs. Malibu or a vehicle priced under $10k, once you find what you want its time to buy! Now it's time to arrange financing so you can drive it off the lot. At Bolufe Auto Sales, Miami's premier used car dealership & The Miami car credit specialist, we have…